Meeting Participation Request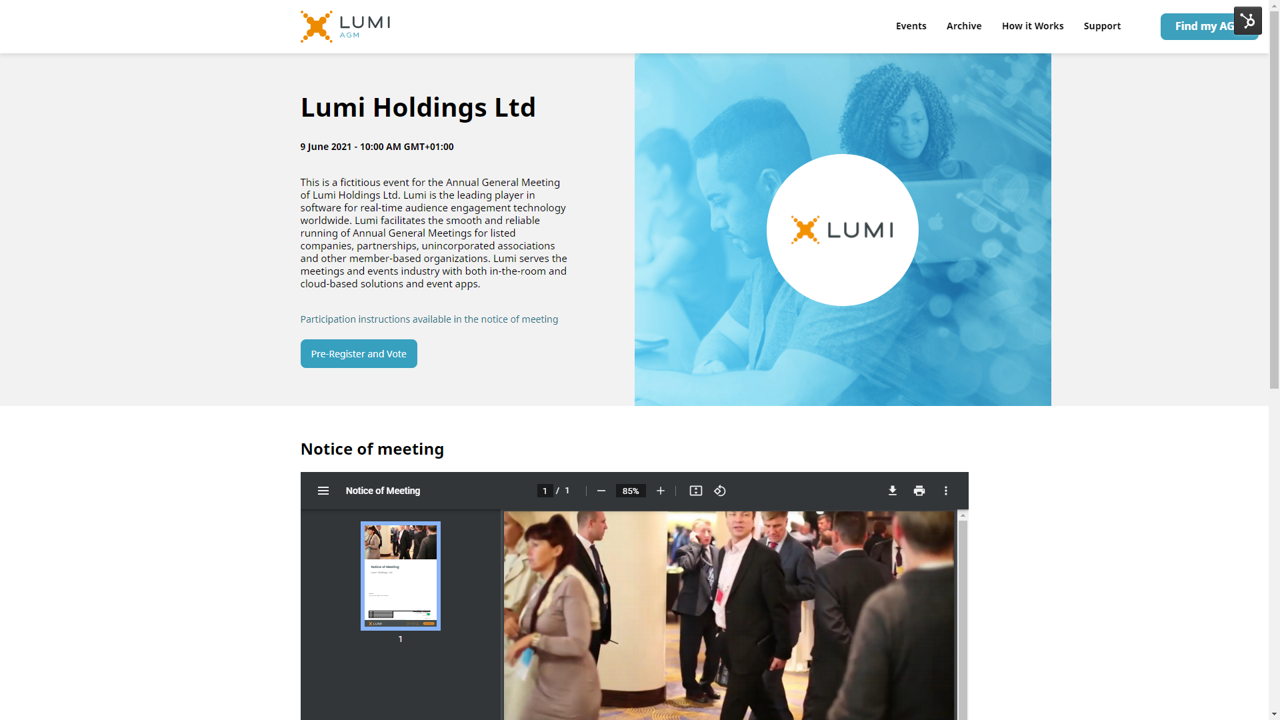 Search for the meeting name or use the filters to narrow down your search criteria.
Select your meeting my clicking on the meeting details card.
When in the meeting page you can see further information about the meeting. Click Register Now to submit a participation request.
You will then have to login with a social account (Microsoft or Google) or create a local account.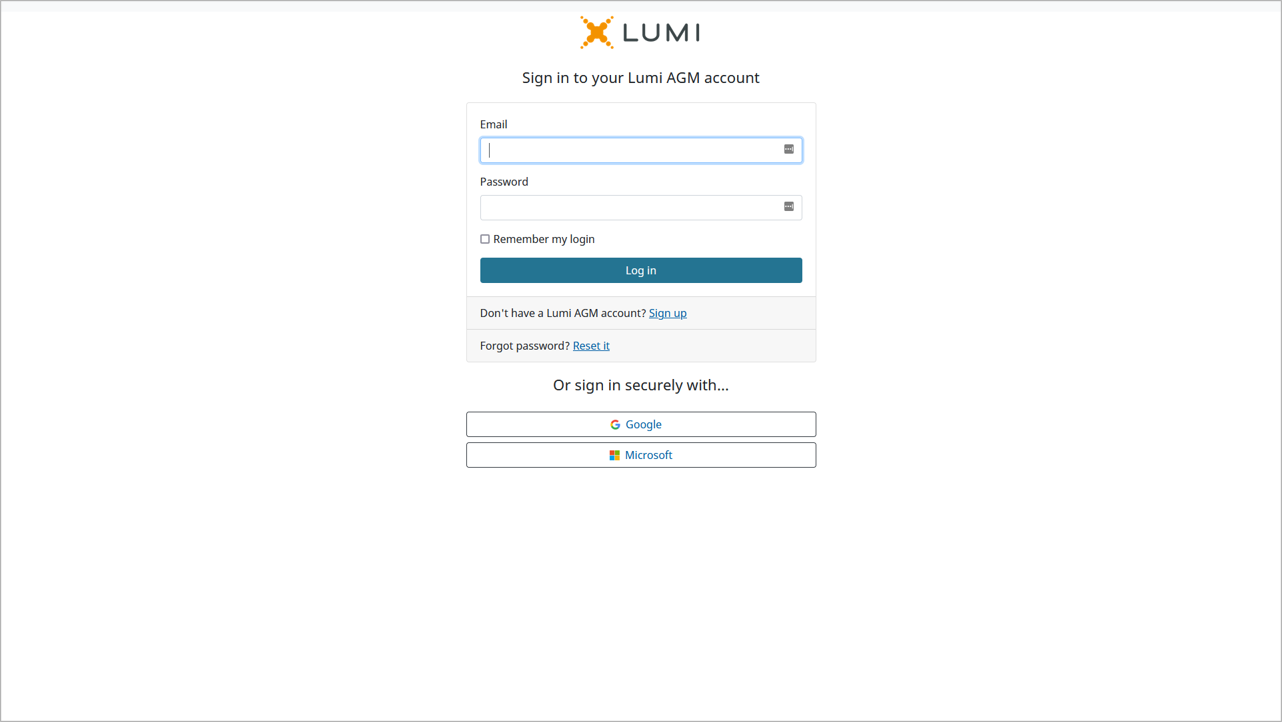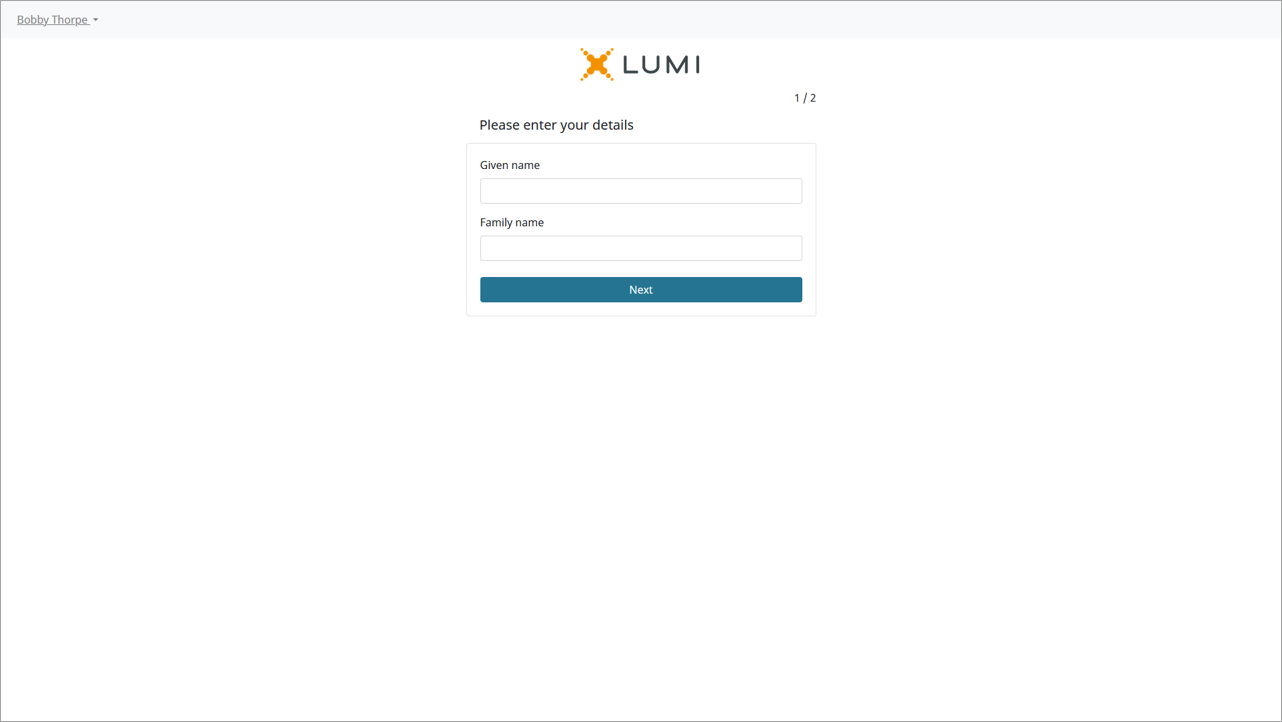 If this is your first time accessing Lumi AGM you will need at add your personal details:
Next, select your marketing preferences. Note that notifications generated by actions taken within the software are exempt.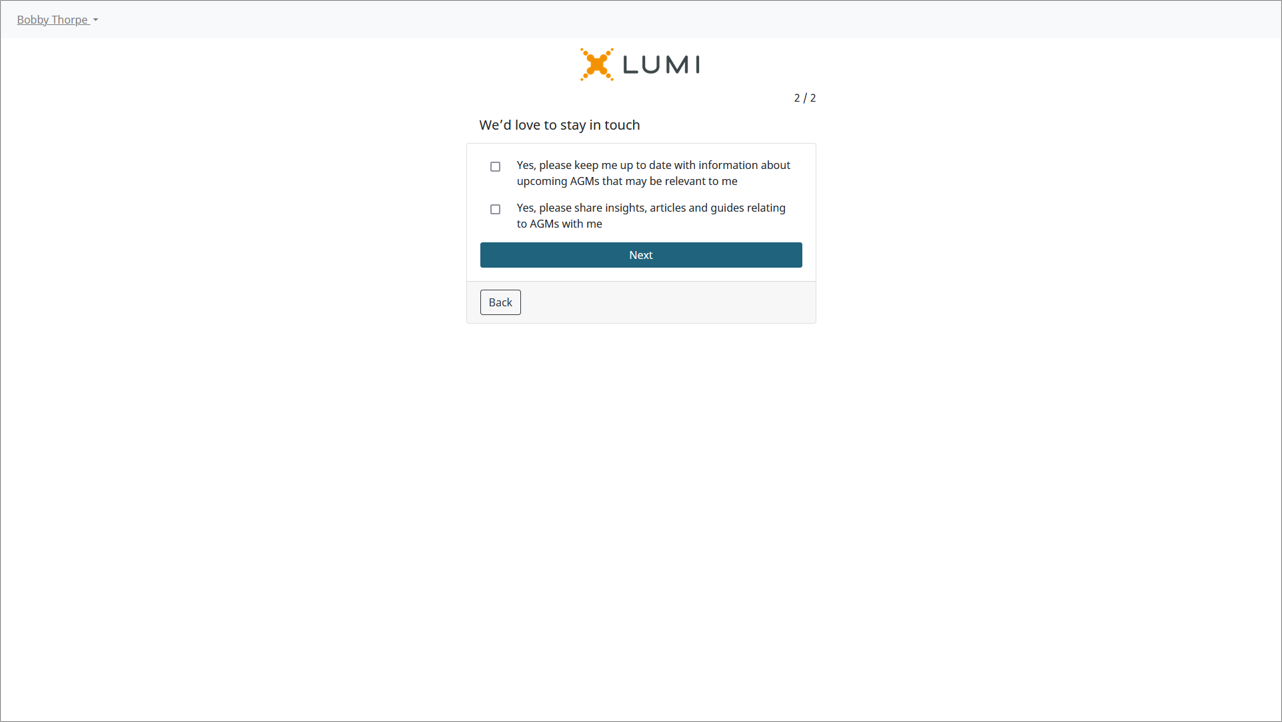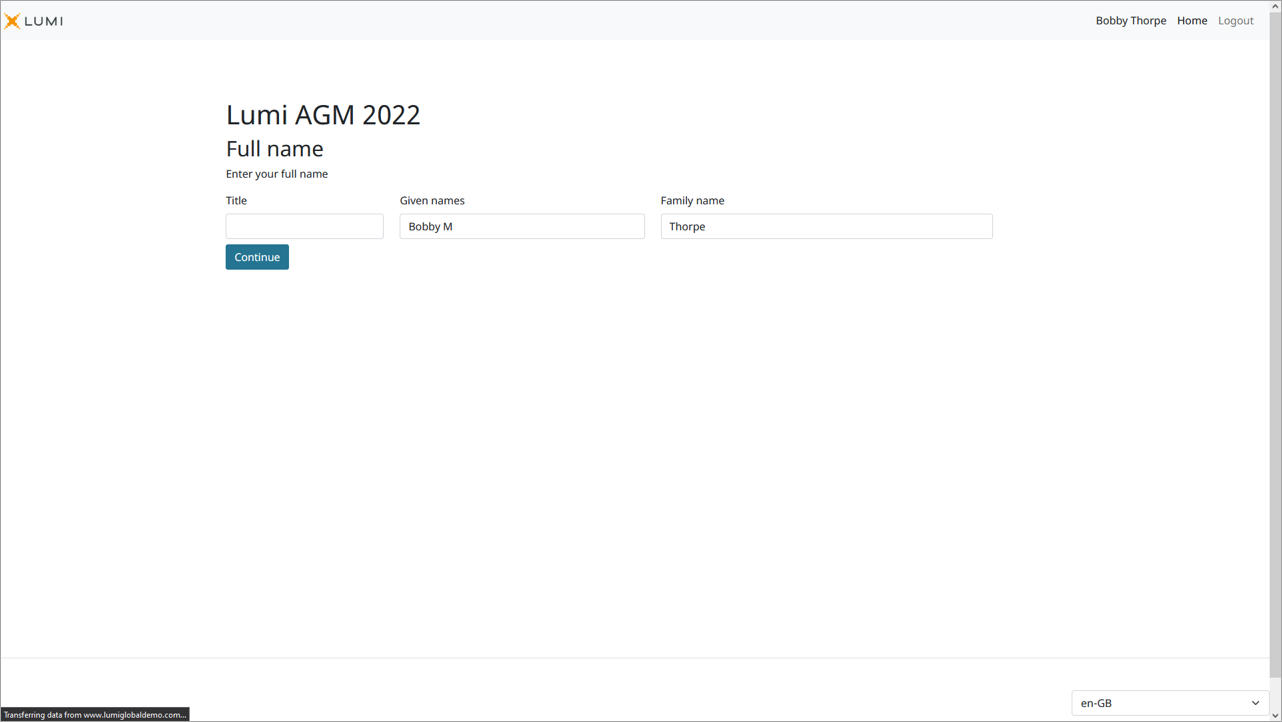 Now your account has been setup, we can submit a participation request for the meeting selected.
First confirm your:
Title

First Name

Given Name
We may need to contact you about your participation request. Please submit your prefered contact details
Email address

Telephone number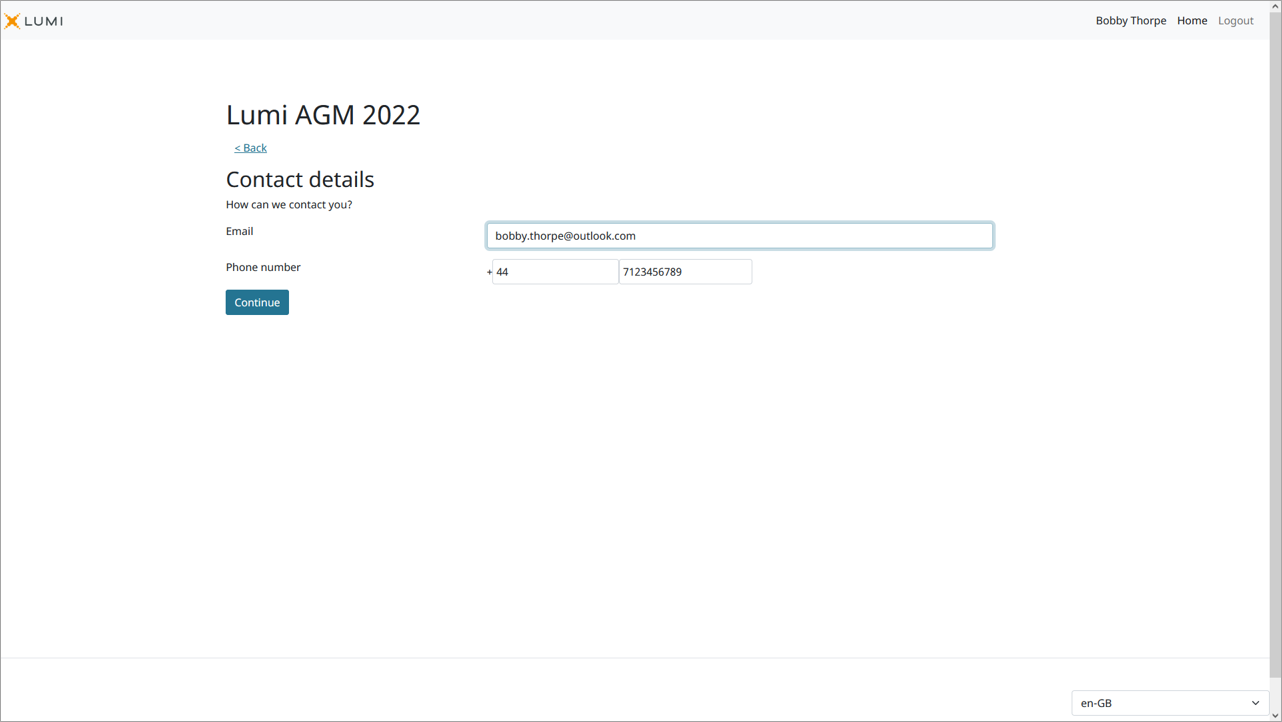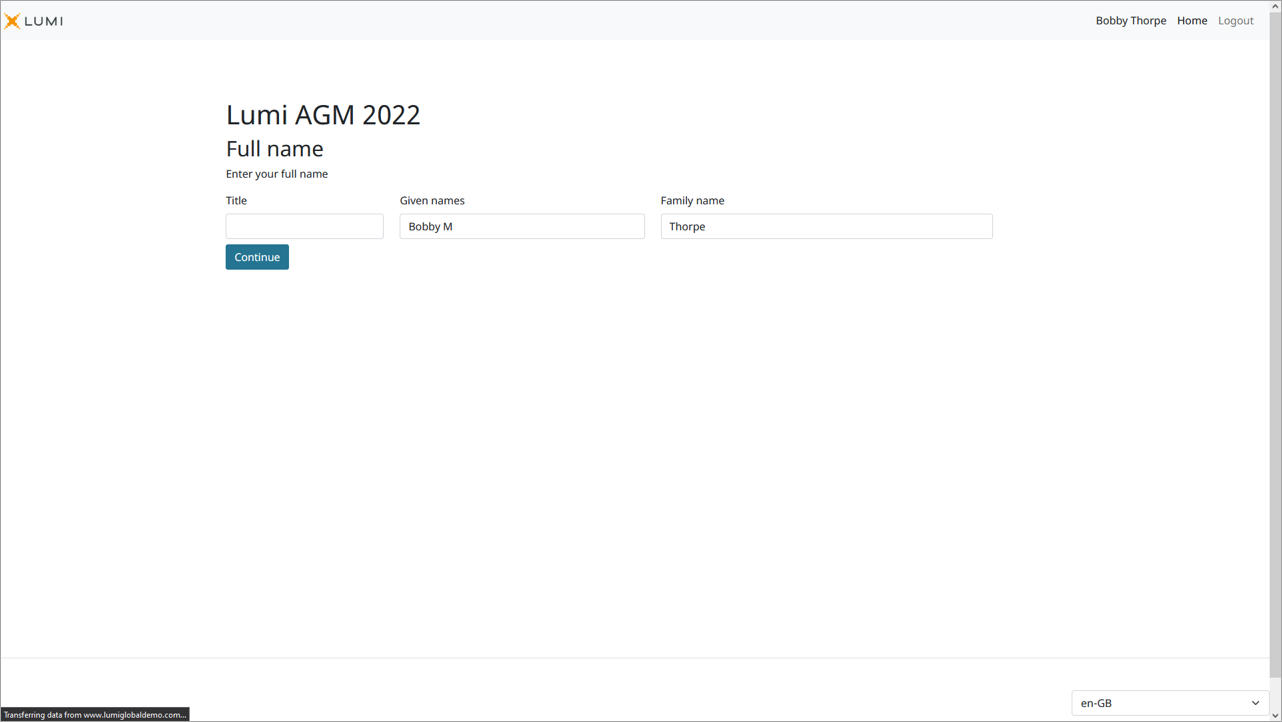 To help authenticate you and to ensure security, you must submit:
Citizenship

National ID number
We need to collect information on your shareholding, more specifically where your shares are held and how many you have.
If you own through an intermediary, look through the list and select it or click other and enter the BIC\LEI and name to create a new entry.
You will then be asked to enter your:
Share dealing account number

Number of shares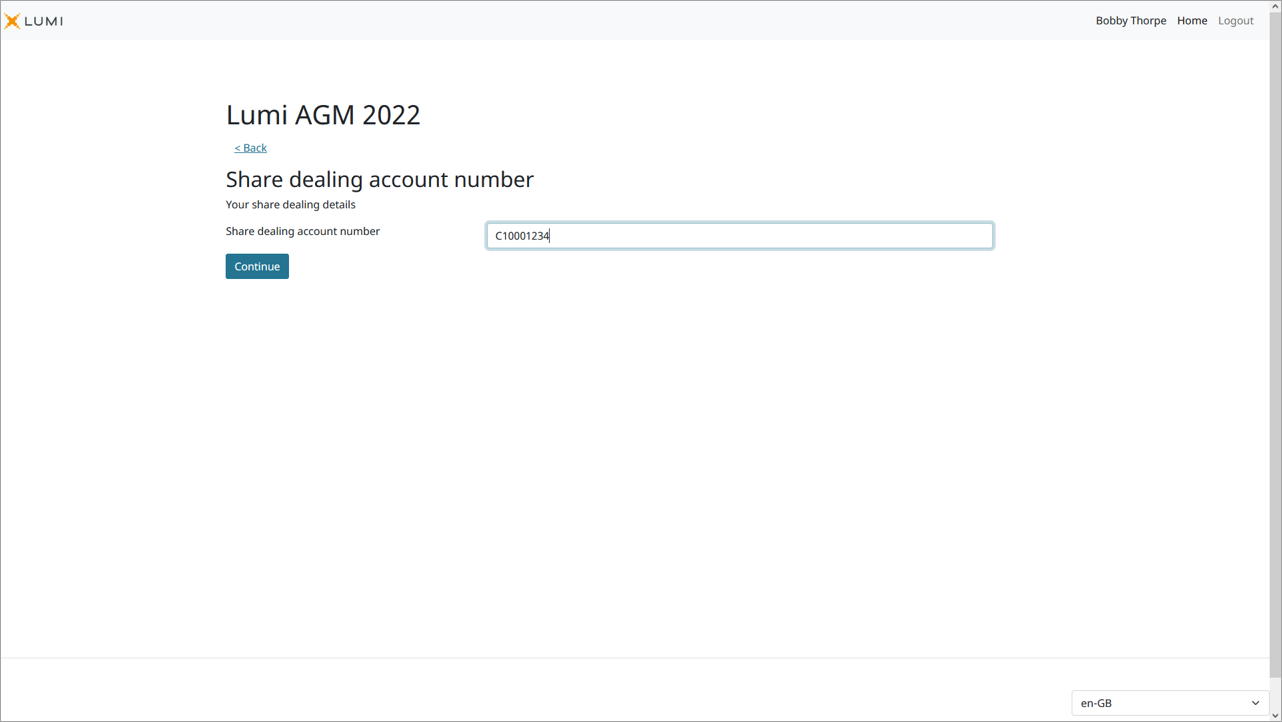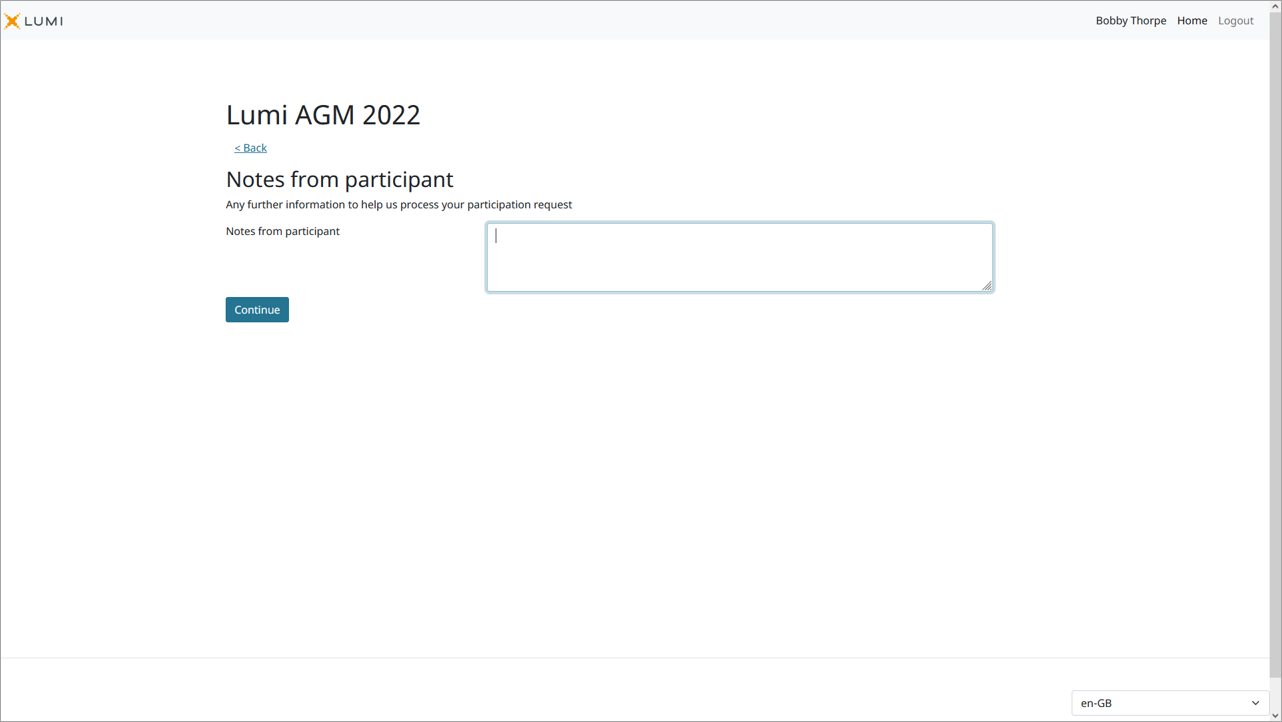 If you wish to add any notes to your account, such as a joint holder, you can do this on the following screen.

If you wish to submit a question to the meeting, please enter it on this screen.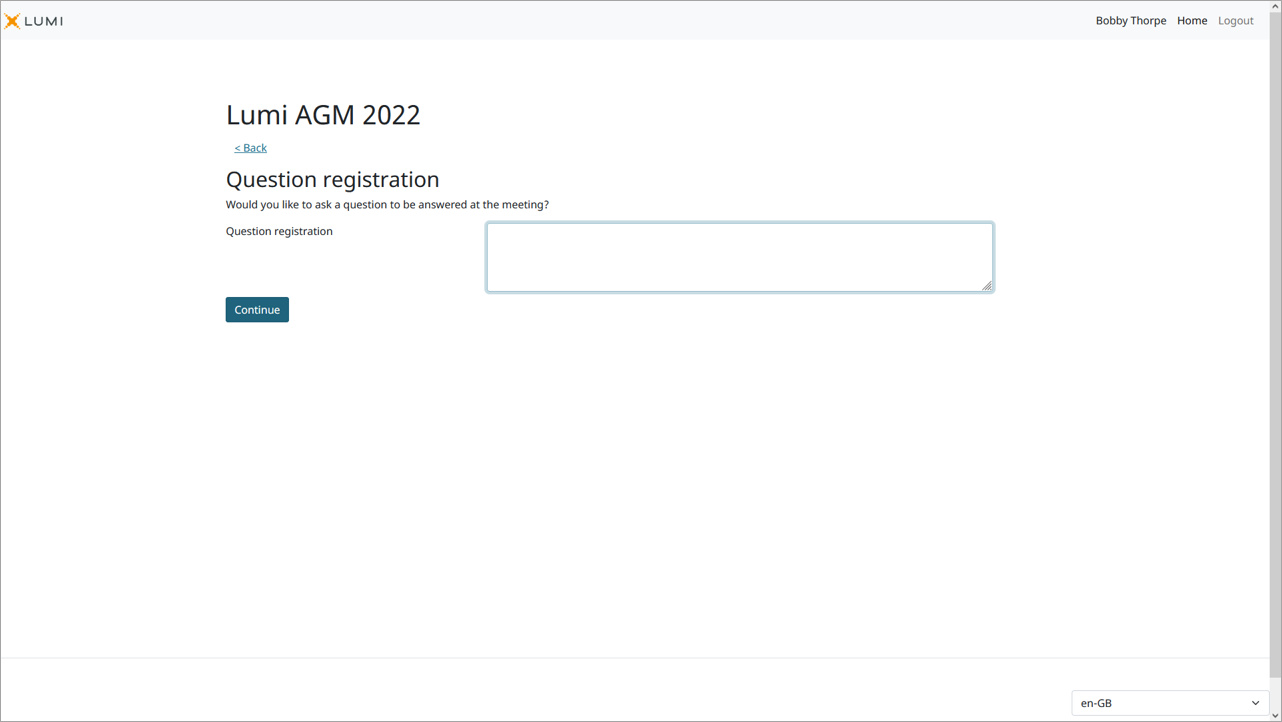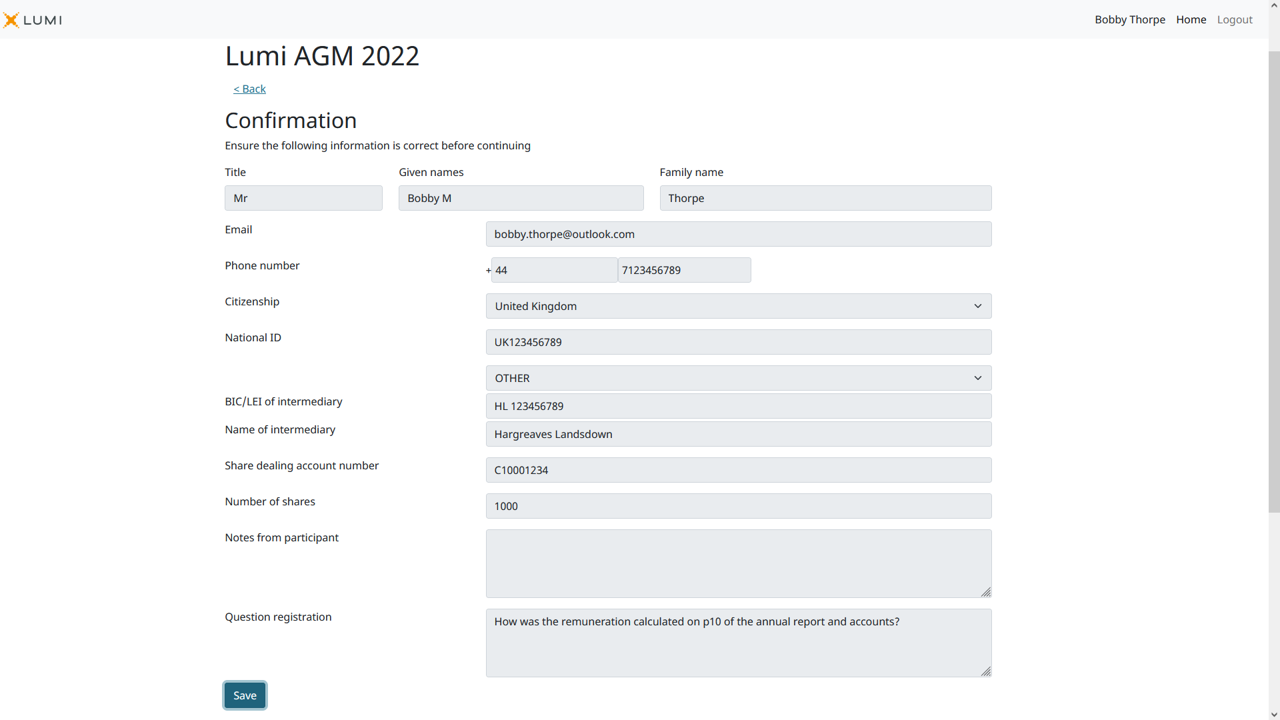 You will be shown a confirmation screen of the information collected throughout the meeting participation request process.

Once you click save, enter how you would like to participate at the meeting.

Note, if you choose
A new question will appear, How would you like to vote on new resolutions put at the meeting. Here you can select